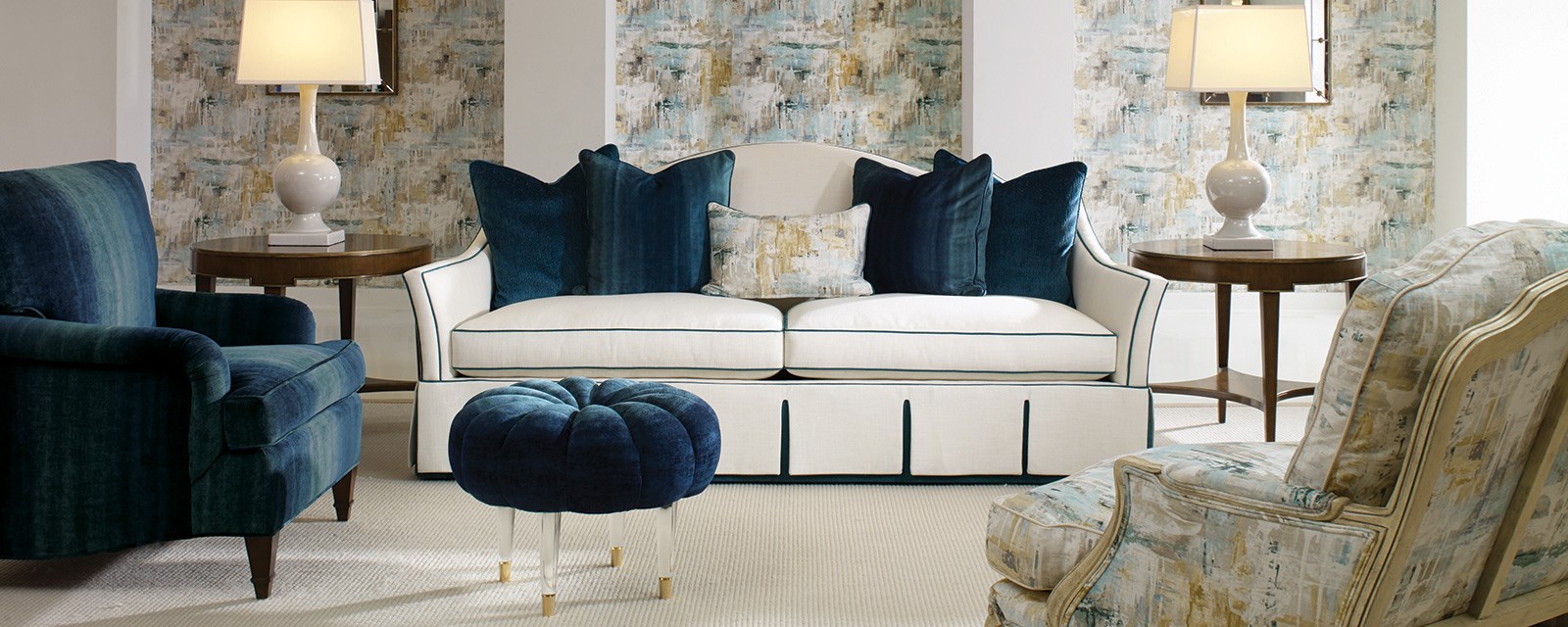 Terms & Conditions
ALL PRICES ARE SUBJECT TO CHANGE WITHOUT NOTICE.
DISCLAIMER
All products in the Ambella Home Collection are handcrafted and finished from natural materials like wood, stone, glass and iron by skilled artisans. Small irregularities in shapes, surfaces and finishes are hallmarks of such craftsmanship and the materials and should not be considered defects. The actual items may vary in color from the photographs shown in the catalog or on the website. Specifications of individual items are subject to change and may differ from those shown or stated.
CARE OF OUR PRODUCT
We recommend Guardsman Furniture Polish. Stone tops may be polished or sealed with any quality product made for that purpose. Genuine leather is used on many of our products. Leather is a natural product and will display small scars and imperfections. Dust with a soft cloth and never use polish, oils, or window cleaner on leather. Wipe up spills immediately and use coasters under glasses. As with all fine furnishings, avoid heat sources and direct sunlight.
PLACING ORDERS
Please contact our Dallas Showroom toll free at 877-242-3939 ext. 319 for information regarding becoming a dealer and for information regarding your pricing level, which is determined by the volume of the opening order. You may change or cancel an order at any time prior to shipment or staging for pickup. No changes or cancellations are accepted after shipment. A restocking fee will apply to changes or cancellations after shipping or after product has been invoiced and staged for pickup.
TERMS
Pre-payment by cash, check, or credit card. Credit card payments require a signed credit card authorization giving us permission to charge at the time of shipment. No product allotment is made for "Hold for Confirmation" orders or orders without a method of payment. Dealers may qualify for Net 30 days with approved credit. When applying for credit, we require a completed and signed credit application with a company credit sheet attached.
FREIGHT
All shipments are F.O.B. our warehouse in Dallas, Texas. Shipments via motor freight are shipped freight collect unless other arrangements are made prior to shipping.
DAMAGES
It is our goal to provide quality products to all of our customers. All of our factories carefully inspect each item before it is packaged and shipped to our warehouse location. Every effort will be made to ensure your order arrives safely. Inspect your shipment immediately upon arrival. Should exterior damage to the carton be visible, refuse the shipment or make a notation on the shipper's delivery ticket. Report any losses or damages to us at our offices at once and notify the carrier. All damaged cartons should be saved until the claim is settled. It is the customer's responsibility to handle any claims for freight damage or missing items. We are not responsible for any freight errors after the item has left our warehouse.
CUSTOMER SERVICE
For questions about the status of an order, availability, sizes or finishes, please call 877-242-3939 from 8:30 am to 4:30 pm central standard time.